Welcome to Highland Dance Albuquerque!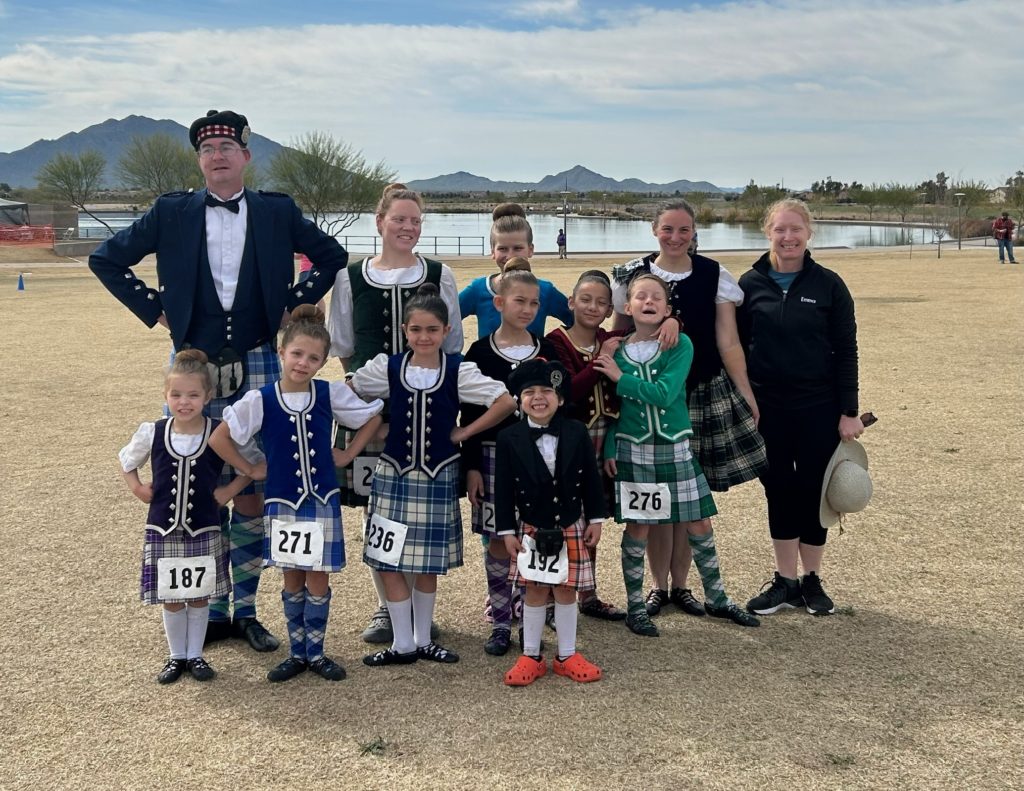 About Us
Highland Dance Albuquerque offers Scottish Highland Dance lessons and Highland Hustle fitness classes. We are also available to perform at local events. Our mission is to provide opportunities for all levels and ages of dancers to develop their skills in an inclusive and supportive environment. We encourage our students to develop their dance technique, work ethic, and lifelong friendships. We'd love to have you join us!
Scottish Highland Dancing
Scottish Highland Dance has its roots in the Highlands of Scotland, and is a technical dance form that demands strength, stamina, and grace. Today, Highland Dancing is performed across the world–you need not be Scottish to enjoy it! There are many benefits to Highland Dance beyond performance opportunities and technical prowess. Training in Highland Dance helps develop dancers' work ethic and time management skills. Traveling to competitions brings new experiences and lifelong friendships.
Highland Hustle
Highland Hustle is a fun dance fitness class created by champion Highland Dancer Gillian Urquhart. It consists of nine routines including cardio, strength, and toning elements, and lasts approximately 45 minutes. Participants can adjust the intensity level to meet their fitness goals. New routines are added monthly and for special occasions. If you're looking for a fun, community-based fitness class, you can join us in person or online!