Performances
We enjoy performing at local events. Performing allows us to showcase Highland Dance and build our dancers' confidence and skills. Our audiences enjoy learning the legends behind the Highland Dances and experiencing the strength and grace of Highland Dance. Contact us to set up a performance at your event!
Competitions
Competitions are at the heart of Highland Dancing, and we enjoy traveling throughout the Southwest to hone our skills and see all of our dance friends! Our dancers have also represented the Southwest Region at the U.S. National Championships.
Local Festivals
Rio Grande Valley Celtic Festival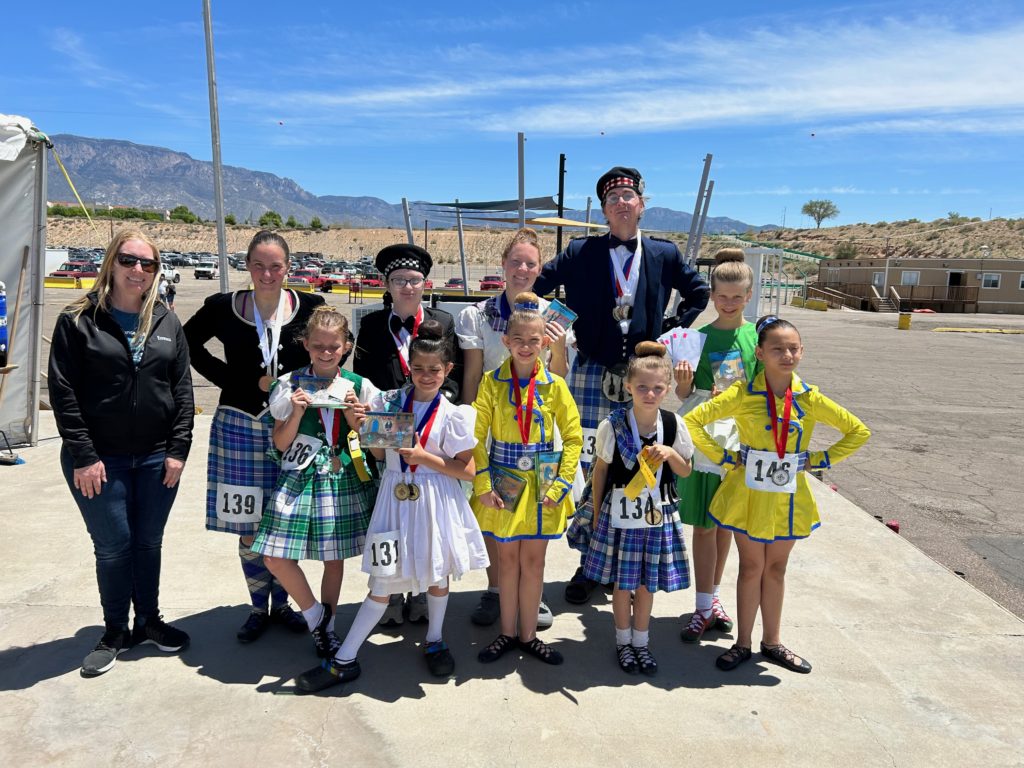 The Rio Grande Valley Celtic Festival is our local Celtic Festival and Highland Games, held the first weekend of May. This is a wonderful, family friendly event showcasing Celtic culture, music, dance, and tradition. Be sure to check it out!
Aztec Highland Games and Celtic Festival
The Aztec Highland Games and Celtic Festival is New Mexico's second Celtic Festival, held the first weekend in October. This event provides the opportunity to experience Celtic cultural traditions in Northwest New Mexico. It is one of our favorite events each year!
Cortez Celtic Fair
The Cortez Celtic Fair, in Cortez, CO is another local(ish) event. This free event is in a beautiful location with activities for all ages. More events are added each each. We'd love to see you there!